Ep 69. Honoring Your Limitations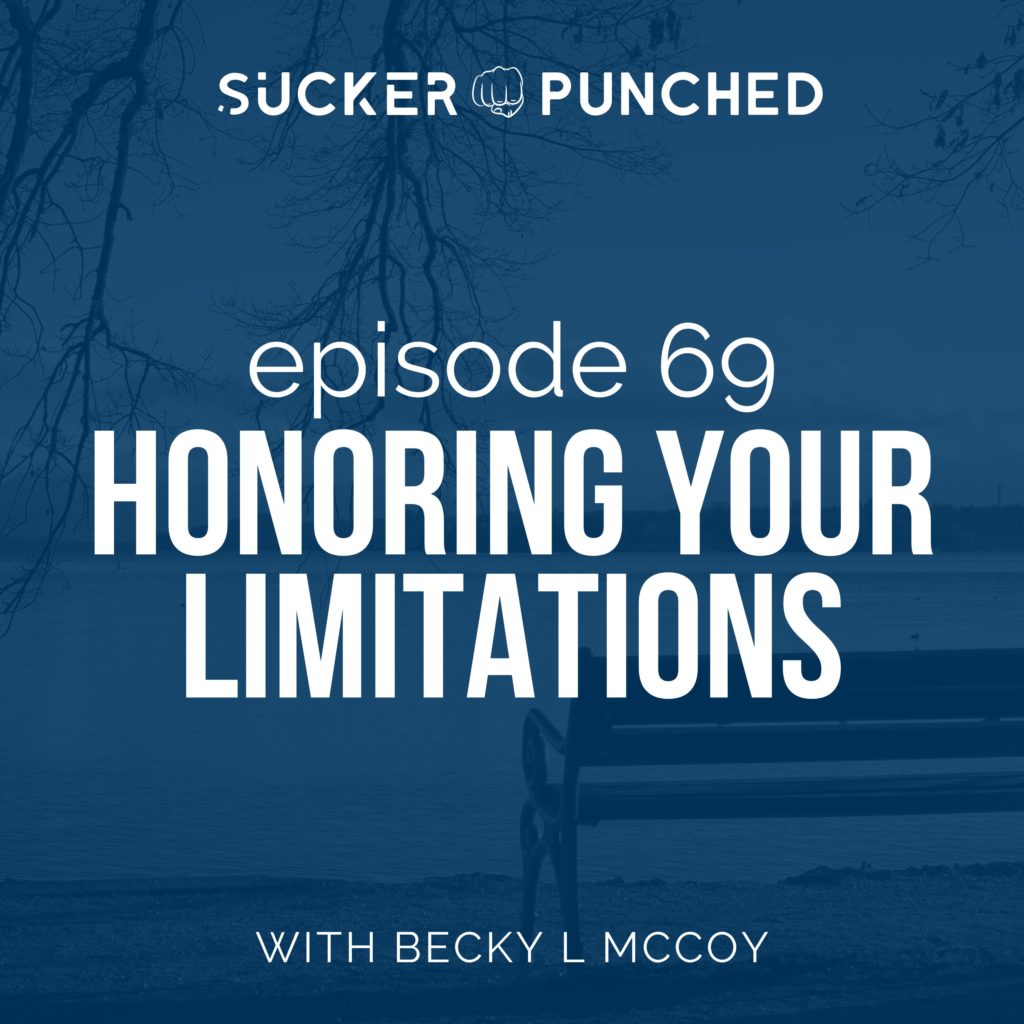 Have you ever been so overwhelmed by your own inability to get stuff done, so frustrated by your ability to fail so easily that you've only been able to see yourself as a walking liability? Like you're a burden to everyone you come across? Like you'd be a better friend, sister, mother, *insert relationship here* if you were just better at…everything? Being human means having limitations and sometimes being human is just the worst.
CLICK HERE FOR THE TRANSCRIPT FOR THIS EPISODE
STUFF MENTIONED IN THIS EPISODE:
Courageous Community Course: BeckyLMcCoy.com/CourageousCommunity (registration open til 9/29/22)
Try Softer by Aundi Kolber
Glorious Weakness by Alia Joy
4 Mantras for When I'm Overwhelmed: BeckyLMcCoy.com/4mantras
FIND BECKY ONLINE:
Website: BeckyLMcCoy.com
Social Media: @BeckyLMcCoy
Subscribe, rate, review, and share this podcast with the resilient people in your life!
Links may be affiliate links, so you're supporting this podcast when you buy through them. Thanks!